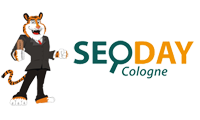 Save the date: 25.10.2015
I've been invited to give a workshop as part of the SEO-DAY 2015 Expert Workshops in Cologne on October 25th 2015. I'll be talking about web security, covering topics like server hardening, WordPress security and SSL configuration.
The overall contents looks like this for now:
Introduction
Internet security basics
Security mindset
Server basics: SSL, soup kitchens, etc
Server hardening -> focus Linux
Web server hardening: apache, ngix
Database hardening
WordPress security
Live demos and security testing
Any other topics
So here is the thing, would actually would like to shape the talk about what people want to learn and discuss about. So you have until the October 1st to suggest topics and vote them up. I think the comments section here would be the best place for that.
Date: 25.10.2013
Place: Cologne, Germany. Startplatz
Language: Slides English / Spoken in German
Additional details and tickets can be found on the on the SEO Day web site