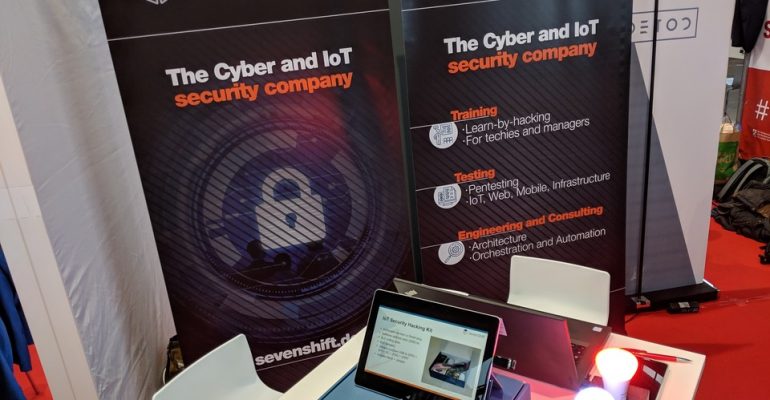 Yesterday I participated at the #DigitalDemoDay19 in Düsseldorf, Germany. My overall impression: great event. A nice mix of talks, pitches and fair grounds. I was not able to hear any of the talks, because we had our first stand ever.
We got to share our stand / booth with 5 other start-ups () and #CGI, which was kind enough to select us and sponsor our presence. The CGI team was great from before the event. It was a pleasure partnering with them. They had a really cool chocolate kiosk that was a people magnet!
For the event we prepared some roll-ups, which did a great job attacking people. But the biggest hit was the IoT Security Hacking Kit. I took one of the boxes and used it as a stand for the presentation tablet. Lots of people where interested in it, even today I got some pings via LinkedIn. Next time I need to prepare a full box for show and tell 😉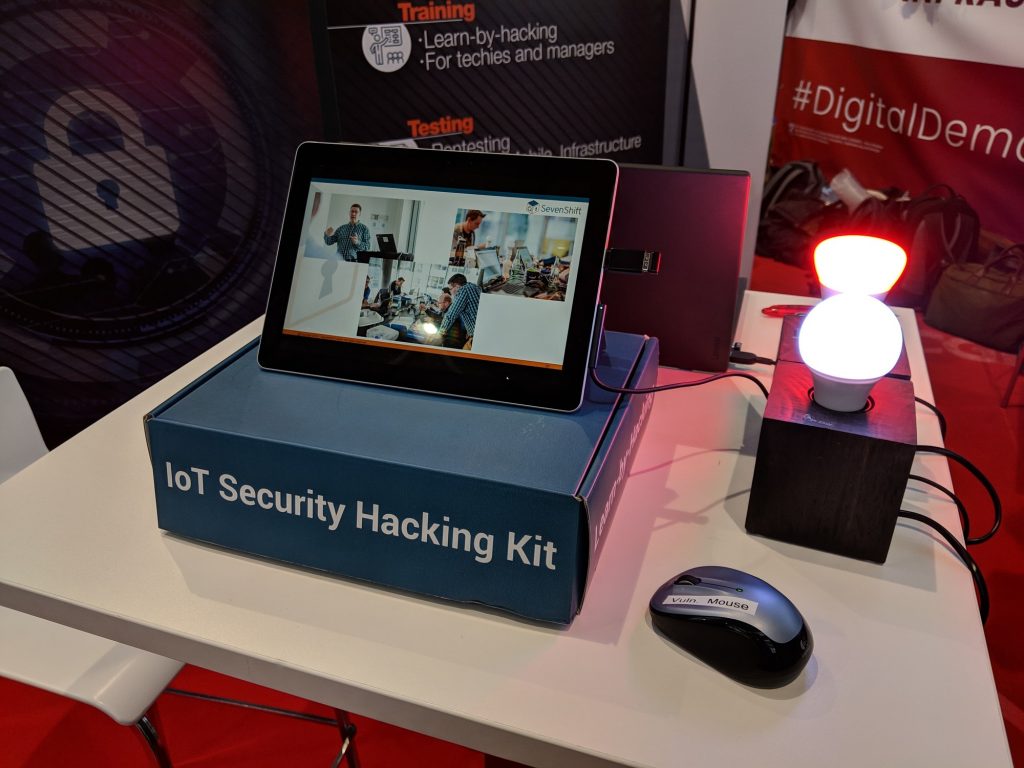 The kit contains all the hardware used in our IoT Security Bootcamp. It has all the basic tools to hack hardware, BLE, SDR and some devices to hack and sharpen your skills.
Performed some demos hacking some consumer IoT devices and a vulnerable wireless mouse.
I got the opportunity to talk with many interesting people, which made the day fun. It was more a networking and discussion day, than sales. The public was very diverse, from high school students asking questions on what it is like to work in security, to C-level managers asking some tough questions.
One of the highlights of the day was a 9/10-year-old kid. He was fascinated by the demos and wanted to jump right into hacking: he wanted to do our Bootcamp and take the kit home. After his third visit we reached the conclusion that he should finish learning to program in python and start doing IoT with a Calliope Mini.
All in all a great day, hope to be back next year.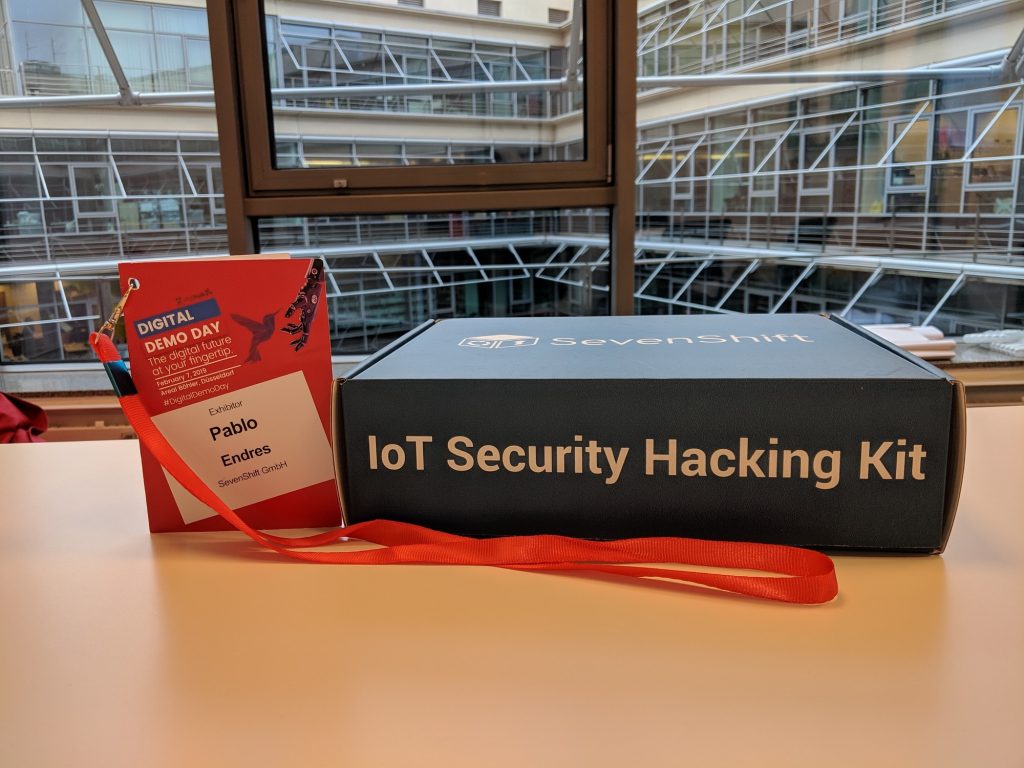 This was originally posted at LinkedIn Pulse, here