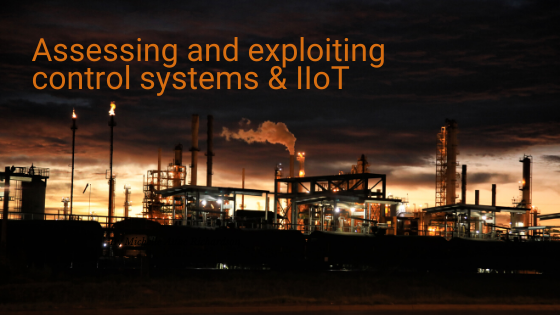 After a long time in the making, our calendars finally aligned and this week I shared the stage co-training the class: "Assessing and exploiting control systems & IIoT", with Justin Searle ?.
It was an honor and a pleasure to share it with him. He took the time to coach me and share part of his 10+ years of experience teaching. Lots of small tips on how to control the classroom will really be helpful in the future.
This was my first time teaching someone else's class, especially with them in the classroom It is easier when you teach your own class. All the slides have the triggers to help you remember what you wanted to say. The countless hours of research, writing testing and optimizing the content to fit the time you have, are in the back of your head. When you use someone else's material, you have to make the associations with their work and try your best to: rock the class, do justice to their work and try to make them proud for trusting you with their baby.
It was an intense week. The training is 4 days long, and I had to put in some long hours to ensure smooth sailing through the different lessons. Double checking that I knew the answers to any questions that could come up, and that I could walk the class through the exercises.
Funny thing, on the last day while teaching the RF module, the demo gods did not favor me. The VM I was using decided to crash every second time I wanted to walk students through some of the details. Luckily everything had worked with preparing the nigh before, so I had captures of the traffic to show them and the tools natively installed to be able to show them.
What is next?
I'm going to be co-teaching at black hat baby! ?
I will be sharing the stage with Justin at Black Hat Europe (from December 2nd to December 5th, 2019) to teach this class again. For 2020, I will be teaching this class solo, so stay tuned for dates to be announced or contact us for private Trainings.