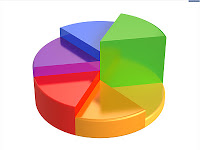 I normally try to stick to posting original content on my site, but I ran across this post today while doing some research for the Hacker High School project.
It presents a really well structured analysis of the communities that support and give life to the main Cloud Computing projects: OpenStack, CloudStack, Eucalyptus and OpenNebula. All the information was extracted from public forums and code management systems.
You can find the post here: http://t.co/qmwUUcsiHu
Executive summary
For almost every section or point analyzed two major clusters were found: OpenStack + CloudStack as bigger projects, and Eucalyptus + OpenNebula as smaller but also important projects.
OpenStack has a bigger community, followed by CloudStack.
CloudStack and Eucalyptus have a higher participation ratio.
The accumulated OpenStack community is a LOT bigger (at least double the size) than those of other projects.
The number of commits and contributors of OpenStack are a many fold bigger than those of the other projects.